There's a billion and one recipes on the web telling you how to make pancakes, so we know you don't need another one. All you want to know is how to make the best.
So we've got three quick tips to making your best pancakes and looking like a pro.
To Sit or Not to Sit?
There's a popular argument amongst chefs and the web-sphere as to whether we need to let our batter sit for a while before cooking or not. And honestly, we don't think it really matters which side you choose. Whilst Gordon Ramsay swears you don't need to, Nigel Slater and Hugh Fearnley-Whittingstall both think you do. We say if you don't have the time or can't wait to get cooking, then don't bother, but if you're intrigued in the argument, then let it rest and find out for yourself.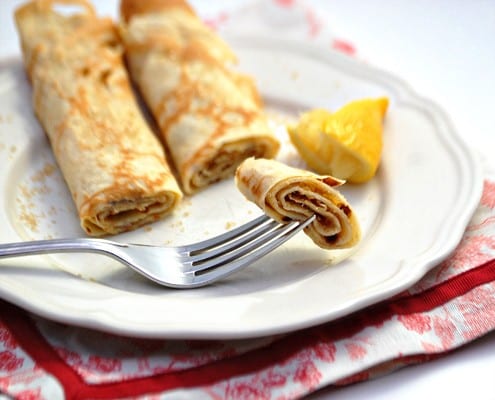 Tools For The Job
One of the most repeated tips for making pancakes is that if you're making them, make them right. Don't scrimp or second guess- measure everything exactly and use only good quality utensils. Luckily for you, we've already compiled a guide to the pancake kitchen must haves and you can find them right here.
Get Creative
Year after year we make the same kind of pancakes- thin and round. But what about if you mixed it up? There's some serious pancake art whizzes around and they've been so kind as to share their masterpieces online. The best part is, you don't have to be a Michelangelo to create your own. Just put the batter in a squeezy bottle and you're away. Why not get your own pancake art challenge going too?