When you see yourself on TV, or in the newspaper, you get a bit excited don't you? Well we're a bit like that too. We love seeing our staff and products featured in the national press for more people to discover, and end up running around the office with the magazine, showing anyone who will look. Now we've calmed down a little, we thought we'd show you guys too. After all, it's thanks to our customers and readers that we've established a reputation as one of the leading retailers of curtains and blinds. Thank you!
We got a bit carried away with things last month and actually forgot to show you where we'd be shown, but we're here now. Luckily for us, we were privileged to have our products shown in not one, but two magazines (that we know of).
First of all was the weekend edition of The Herald Glasgow, more specifically, The Herald Magazine. We managed to cross the border and get highlighted into the popular Scottish newspaper on 7th February 2015 with our Valencia Simplicity Red and Orange roller blinds.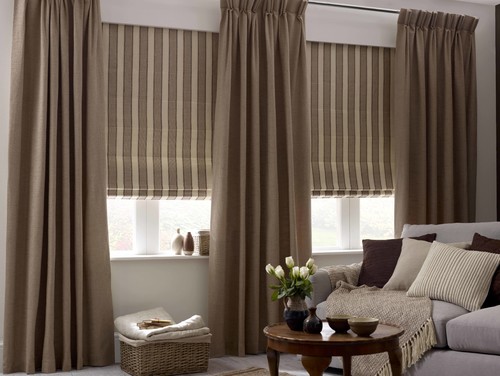 Secondly, we were in a major national magazine, you may have heard of it –
. It's only one of the leading magazine in the industry. They did a 23 page spread titled "HB Project Living Room" in which they cover everything for redecorating your lounge, from the planning and products to trends and details. Of course, we were found on the 'Window Treatments' page with our sumptuous Berber Basket Beige curtains and St Ives Sandy Beige roman blinds.
So if they're good enough for the national press then they're good enough for you. Take a look at our entire range and find out what they fuss is all about for yourself.
If you spot our products in a magazine, newspaper, article or blog, be sure to holler at us. Sometimes we miss them, and how can we shout about them if we don't know?